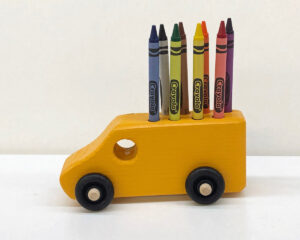 Industrial Louvers Inc (ILI) is proud of our leadership in sustainability and responsible manufacturing practices. Our efforts also encompass the positive social impacts we make in the community in which we live and work. We measure these efforts through metrics, called imperatives, developed by the International Living Future Institute's (ILFI's) Living Product Challenge (LPC).
The idea behind the LPC is to rethink the way products are manufactured. Instead of just focusing on reducing impacts, or footprints, it implores participants to find ways to have positive impacts as well. Positive impacts are referred to as handprints. If a product creates larger handprints than footprints, it is deemed net positive. The goal is to be net positive for energy, water, climate, and waste. The new partnership between ILI and TLC Toys was born from our goal to create positive social impacts and become net positive for waste.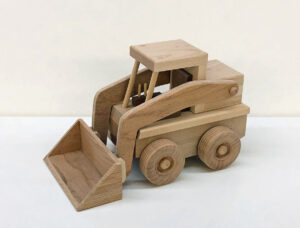 TLC Toys is a non-profit out of Ramsey, MN that builds wood toys for less fortunate children. It began as a hobby for Mel Hartman, the founder, building toys for his grandchildren and their friends. The toys were extremely popular. After seeing an ad for Toys for Tots, he had an idea to donate as many toys as possible. The idea grew into passion. Now, after more than 30 years, the operation is a full non-profit organization with dozens of volunteers that spend the year building more than 20,000 toys for donation. 
ILI uses clean, responsibly sourced wood to build pallets for shipping. The ends that are cut off have traditionally been collected and recycled. As part of ILI's continued efforts towards net positive manufacturing, we now donate those unused wood pieces, creating positive waste and making a difference in the community at the same time. With bi-monthly donations, TLC toys projects they will be able to make nearly 10,000 toys from these donations alone every year. 
Scott Cords from TLC Toys notes that "ILI's reclamation process and our need for materials makes for a phenomenal partnership between our companies."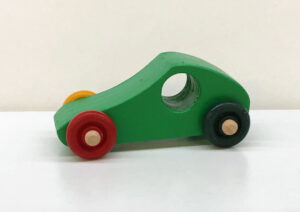 TLC has also expanded to include donations to police departments for officers to carry in their vehicles and share with children they encounter during their work. The consistent supply of materials from ILI will help increase this year round distribution of toys.